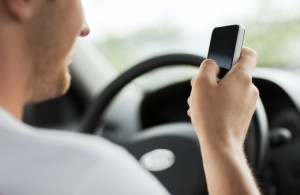 ---
If you're northbound for the holiday, it's important to note that New Hampshire's newest anti-distracted driving law takes effect tomorrow, Wednesday, July 1.
Beginning tomorrow, it's illegal to use a handheld phone while driving in New Hampshire. So for those of you heading north, make sure your calls are made, texts are sent and GPS is turned to "loud" before getting behind the wheel – and if you need to use your phone while on the road, find a safe spot to pull over.
And just a tip: don't try to send that quick text or look up directions while you're stopped at a red light or stop sign, the new law forbids that, too.
From all of us at Dempsey Insurance, we wish you and your family a happy, safe and fun Fourth of July Weekend.