Flood loss is excluded from your personal homeowner insurance, so how do you get coverage? You could add water back up and sump overflow to your homeowner insurance, but if you are at a higher risk, it might not be enough. Our agency is located in Norwood, Massachusetts and it is not an area known for flooding, but there are still many flood policies written in the area and we are asked questions all the time about flood insurance.
What if you are in a high risk flood zone? You will be required to purchase flood insurance if you are financing your home. Everyone is in a flood zone, but most are in low risk zones where flood insurance isn't a requirement.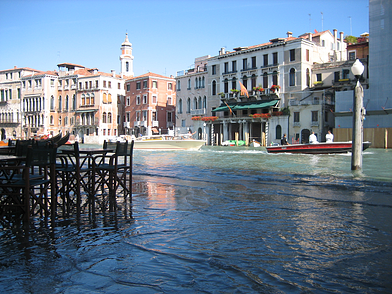 How much coverage do I need? Personal Flood policies have a range of coverage available, but they max out the dwelling coverage at $250,000. Contents coverage is available to purchase on the policy as well. Sometimes the mortgage company will have a figure they need to see minimally for the dwelling and other times you can select according to what you would like to have on the policy. You can always speak with an agent for options and costs.
Isn't flood insurance really expensive? In many cases flood insurance is not high priced, especially if you are in a lower risk zone. If you are in a high risk zone the prices can be higher, but there are ways to keep the premium down including selecting higher deductibles. The other option in high risk zones is to obtain an elevation certificate from a certified engineer (contact local town hall for approved individuals). An elevation certificate can cost a few hundred dollars to have completed, but if you are found to have a high elevation within a high risk zone it can dramatically lower your premiums on flood insurance.
Recent changes in 2012 to flood insurance include a 5 year extension to the National Flood Insurance Plan and also many counties in Massachusetts have been re-mapped, so you might not have been in a high risk flood zone 5 years ago, but with the new maps you might be in one now or maybe were moved out of a high risk zone.