Looking for Condo Insurance, but don't understand much about the policy? If you need a condo unit policy you should read the article below.
1) You are not responsible for the entire building, only a portion. How much are you responsible for and where does your insurance start? The answer is in the by-laws of the condo association and can range from walls-in, studs-in or betterments and improvements. Your policy will work off the master insurance of the building and every condo association can set the master policy up differently, so the by-law documents are key to have when selecting insurance. Some associations will even provide a cheat sheet of the insurance you should try to purchase on the dwelling. Make sure your dwelling coverage is minimally the same as the master policy deductible.
2) You will want loss assessment coverage on your condo policy. The condo association can assess losses to each individual condo unit owner, loss assessment can allow for your policy to step in on a covered loss if the associations' policy can't.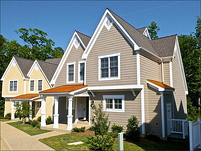 3) Mortgage companies are changing their requirements and may ask for you to insure to a percentage of the appraised value. Check if this will be the case in advance.
4) What section of the building you live in could make you want to add certain coverage (i.e. have the basement unit and a sump pump? Add sump pump coverage).