Everyone has to have a auto insurance policy in Massachusetts, but that doesn't mean it's easy to understand. The policies can be complicated and each person requires different types of coverage. Here are a few helpful hints to consider as when looking at your Massachusetts Auto Insurance Policy:
1) Does your policy have the correct drivers listed? Are they listed on the right cars?
2) Does the policy have the car "garaged" at the correct location?
3) Will a higher collision deductible work for you? It can save money.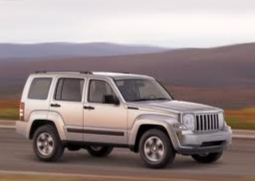 4) Do you drive low mileage?
5) Do you have home/condo/tenant insurance? Save by pairing it with the same company.
6) Do you need rental coverage if your vehicle is involved in a covered claim? If so make sure it is on your policy.
7) Check your liability coverage (AKA Part 5 or "Optional Bodily Injury to Others"). It should be reflective of your assets, if you need more than $500,000 consider an umbrella policy.
8) Do you have Lo-Jack or On-Star? Make sure you send proof to your agent for a discount.
9) Have a youthful operator on the policy, check into student discounts
10) Have a general question or are unsure about coverage? Call an agent to discuss you policy.